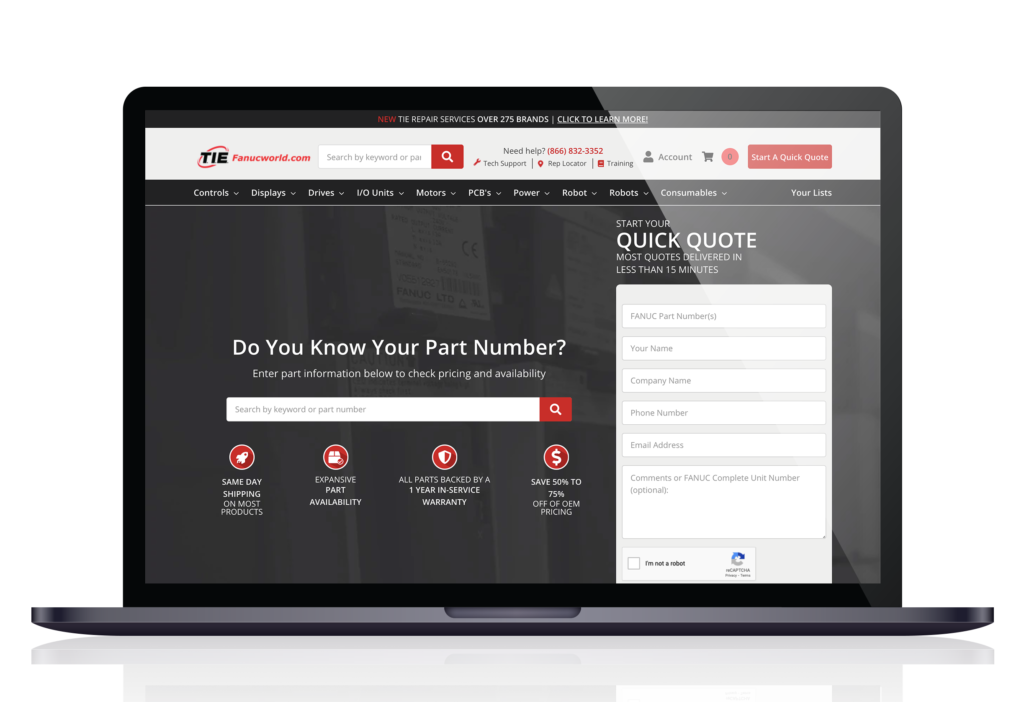 TIE Industrial + Trinity
Replatforming to BigCommerce
TIE Industrial (fanucworld.com)
Industry:
Industrial
A More Efficient Site
The Fanucworld.com (TIE Industrial) site was difficult to update and required too much attention from their internal IT team, and required more time than they were able to give it. TIE was looking for a new site on a platform that would continue to push them forward as new standards came out, with the ability to leverage another team to help create and maintain the overall user experience of the site. They also hoped to improve the overall site, with new features like purchasing repair for parts that could be shipped to TIE.
Replatforming & New Functionality
Trinity's approach to the issues presented was to take the Fanucworld current site functionality and build it upon a new theme in BigCommerce. This new site would allow our team to help them maintain and push the site forward, as well as create new functionality that would raise the bar for their site. Project highlights include: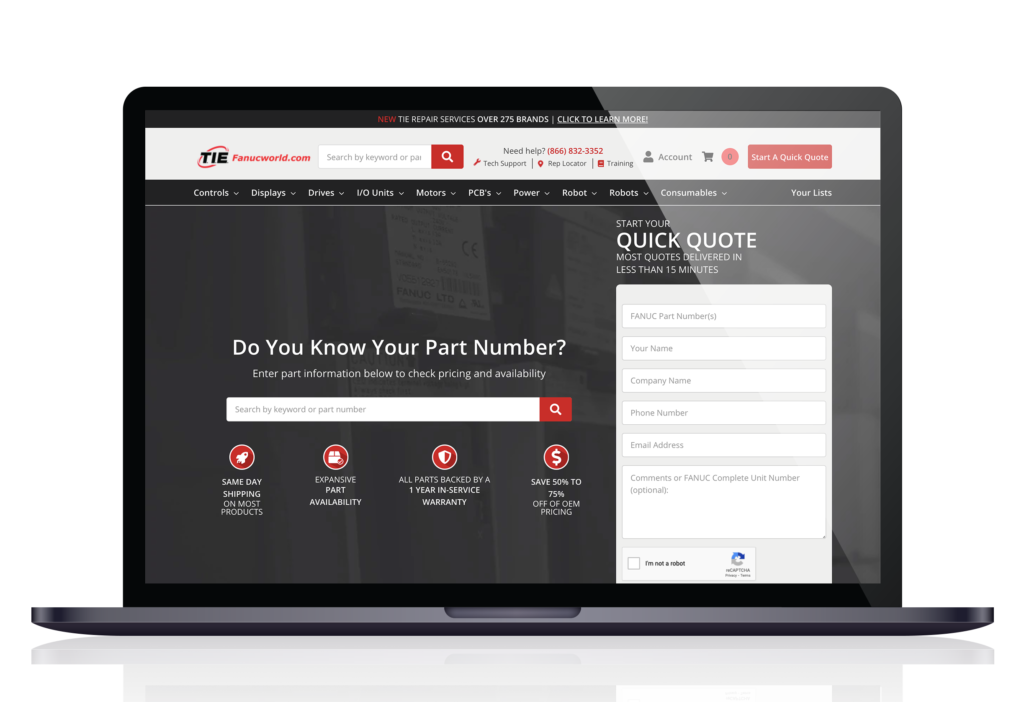 Increase in Transactions, Sessions, & Users
Since replatforming, minor website changes are now able to be made within a week or two, and major website changes can be queued and worked on in a faster timeline than before. Fanucworld.com is now more performant, a better user experience, and offers B2B customers new features that drive enhance the TIE Industrial brand and drives revenue.
BigCommerce
Deliver differentiated commerce experiences with the industry's most versatile solution for innovate commerce.
BigCommerce
is more than a technology platform — it's backed by a team of eCommerce experts driven to see your business maximize success, from one stage of growth to the next, providing the strategy, support, and tools to get you there. The openness and power of the BigCommerce platform empower you to focus on optimizing your business for growth. 
Whether you're a little interested or totally in, we're here to help.