Shopify Support Services​
As a Shopify Partner, our team is ready to maximize your site potential when and where it matters.
Navigating the benefits of each platform can feel intimidating. Here are just a few things that set Shopify apart from the others.
Whether you're starting from scratch or simply enhancing your existing Shopify theme, we'll help make your vision a reality.
Working alongside our team of Shopify designers and developers, you can expect to find a collaborative process that leads to a final product aligned with your specific business goals.
Not only will your site look great, but you can rest easy knowing our team brings years of research, testing, and development in what makes an optimal user experience.
Our team of engineers follow the latest technology standards, employing a smooth responsive experience, with fast page loads and comprehensive tracking.
Maybe you already have a site design that's working for you, but your current platform is holding you back. Moving to a new platform can seem intimidating, but we're here to guide you through the process, taking on all the heavy lifting.  Our team will coordinate the migration of your current store design and transfer existing customer and product data over to the Shopify platform.
Starting at $22,500 for up to 10,000 standard products.
Every ship needs a crew. Your website is no different.
Get the design and development support you need.
We offer ongoing support packages to help keep your website afloat.
A package for those who need a helping hand every now & again.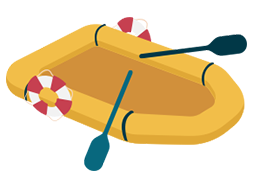 A package for those who have an unending to-do list.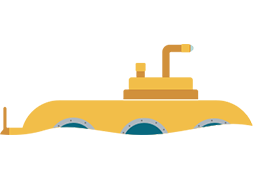 A package for those who need

top to bottom assistance.
Plans starting at $3,000 / month.
Not in your target budget? As a small business, we're happy to work with you in a customizable package to meet your specific Shopify support needs.
To help us better understand your needs, we'd love to start with a complimentary performance assessment of your website. Fill out the form below and we'll reach out to you.
Book a FREE 30 min. Strategy Session
Meet with one of our experts to discuss how to build a personalized plan for your site​
Complimentary Site Performance Assessment
Meet with one of our experts to discuss how to build a personalized plan for your site​
a 3-5 business day turnaround