Mood Media + Trinity
Lead Generation Form Test
Mood Media
Industry: In-store media solutions company
Location: Global
About Mood Media:
Mood Media is the world's leading in-store media solutions company dedicated to elevating the Customer Experience.
Testing Lead Generation Forms
To better align with design best practices, Mood Media's lead generation forms needed a visual update and needed to utilize inline data validation. Trinity conducted a test to optimize these lead generation forms found throughout the site.
Testing Global Lead Generation Form
Trinity tested a redesigned global lead generation form with the following changes:
 Adding a single column form with increased field heights, making them easily recognizable and easy to click into

 Removing additional fields that weren't absolutely required to make it easy for the user, allowing them to input the least amount of information possible while still maintaining the necessary information needed for the form. 

Introducing inline data validation to each form – a UX best practice
increase in lead generation submissions
Mood Media's lead generation forms are now operating in UX best practices and are now optimized for more lead submissions. The redesigned form test led to a 239% increase in lead generation submissions.
VWO
The
VWO
Experience Optimization Platform improves key business metrics by empowering you to easily discover insights, test ideas, and improve engagement – across the entire customer journey.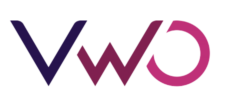 Trinity has done a great job understanding our business, customer and our website opportunities. We find ourselves well aligned with them on priorities: what to work on, designs, and strategy. Their team brings a deep knowledge (from multiple industries) of best practice UX design to our project. Also, they work fast to iterate designs, make revisions, code tests, and setup reporting. The quality of the strategy and deliverables is very high. End to end, they have been an outstanding partner — smart, highly flexible, and bringing excellent value to our organization.
Whether you're a little interested or totally in, we're here to help.